Stunt scooters for kids and teens
Robust Aluminium Scooter Deck In Different Styles.
Our range of stunt scooters for kids, teens and beginners all have an aluminium deck (T5 or T6 treated) with either a one channel or triple channel deck structure. 
High-Quality Wheels For Maximum Durability.
Our GS series stunt scooters are equipped with 100mm or 110mm high-rebound 88A PU casted wheels with an aluminium alloy core, mounted on 680ZZ ABEC 7 CHROME bearings to ensure a safe, smooth landing every time.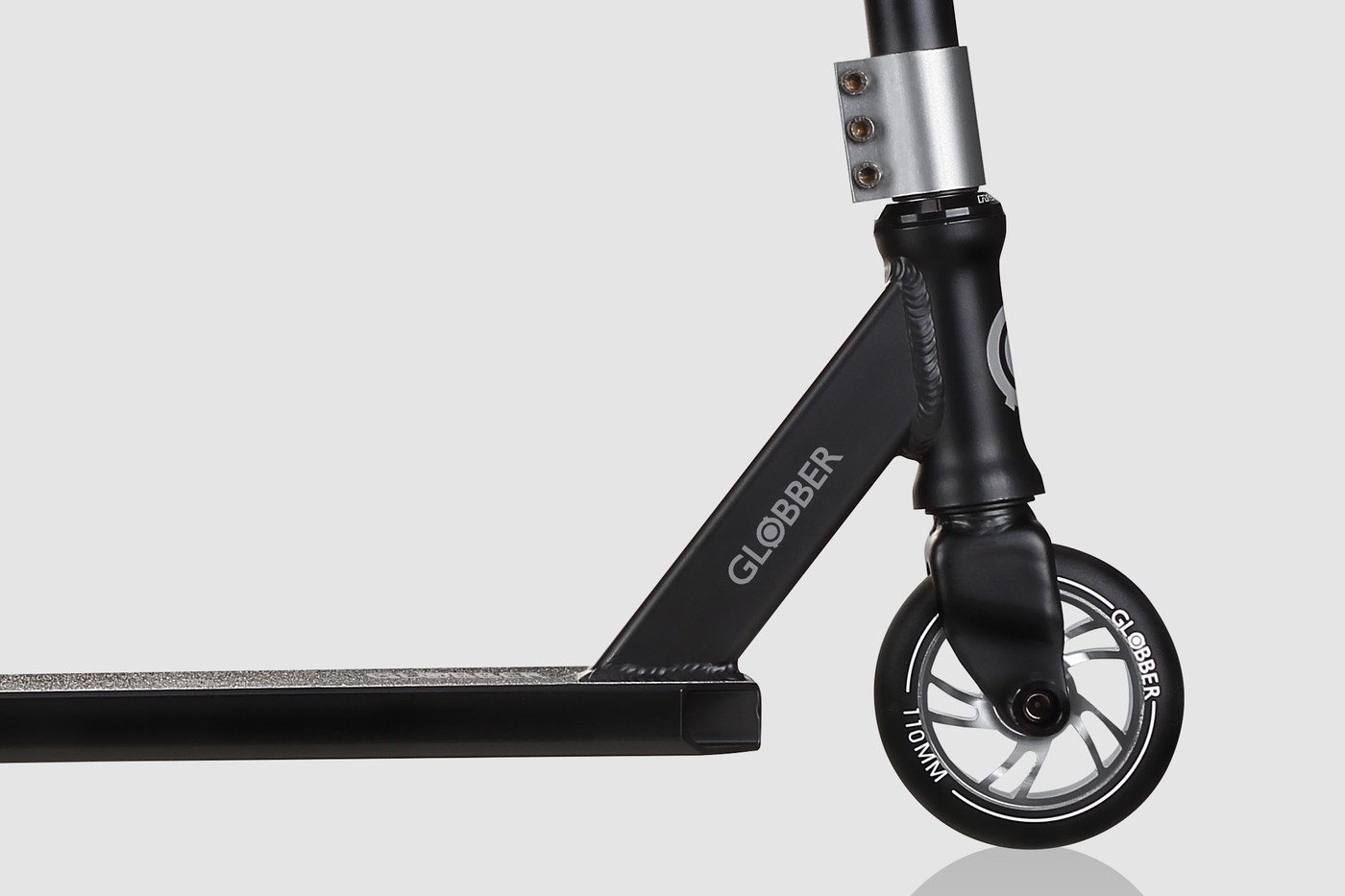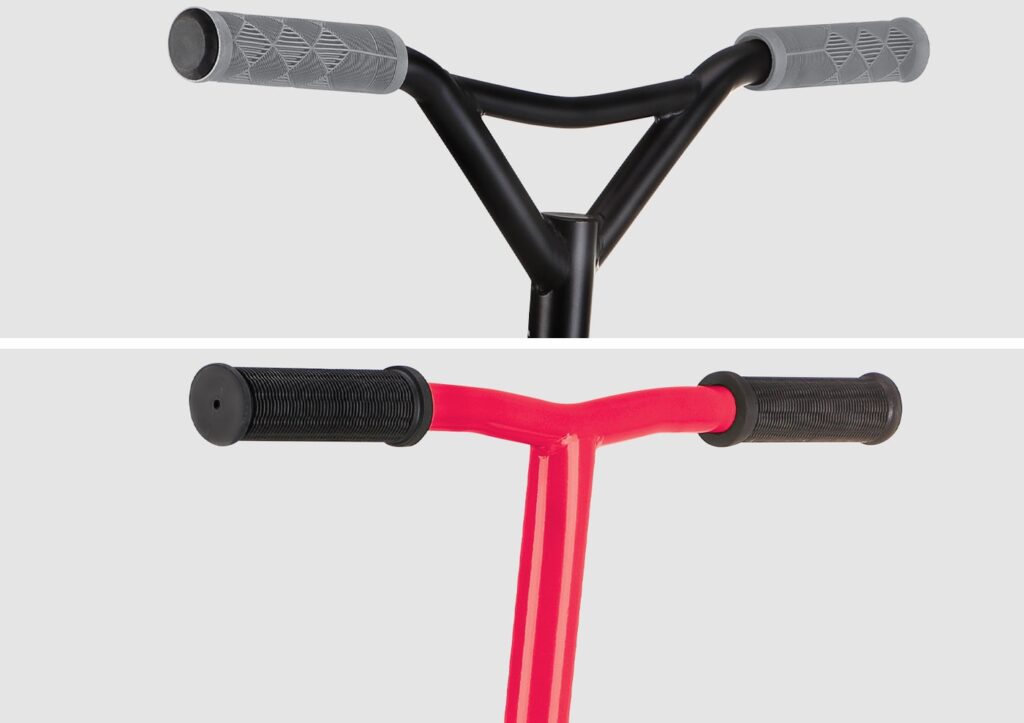 Steel 32mm Diameter T-bar With Clamp For Extreme Rigidity.
GS series stunt scooters for kids, teens and beginners have curved one-piece handlebars and a 32mm diameter steel fixed T-bar (heights vary across models) with either a double or triple lower clamp. Find your best fit with GS 360, GS 540, GS 720.